What is BreastScreen Australia?
BreastScreen Australia is the national screening program for breast cancer. BreastScreen Australia started in 1991 and aims to reduce illness and death from breast cancer through the early detection of the disease using mammography screening.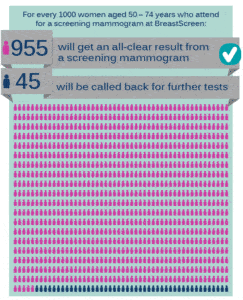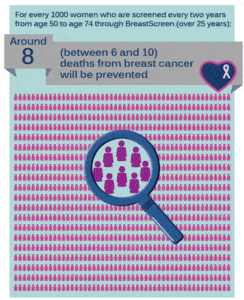 BreastScreen Australia offers screening mammograms for women aged 40 years and over.
Screening mammograms are used to find breast cancers early, before they can be seen or felt. A mammogram is an X-ray picture of the breast. By finding breast cancers early, screening mammograms reduce deaths from breast cancer.
BreastScreen Australia is a free service and women do not need a doctor's referral.
To book your appointment at BreastScreen Queensland and/or to find out more click on this link: www.breastscreen.qld.gov.au/
and if you would more information and/or like to donate or be a Pink Lady Fundraiser click here: www.bcna.org.au/news-events/hold-an-event/pink-lady-fundraising-event/