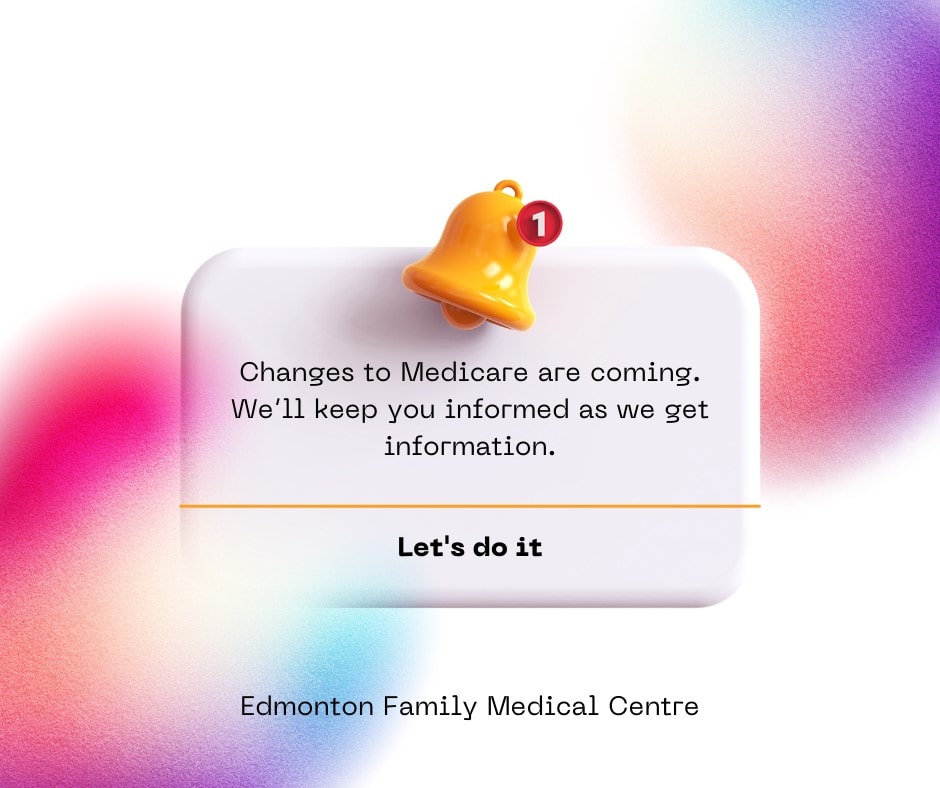 Important Update: Changes are coming to Medicare
Dear Patients,
We hope this message finds you in good health and high spirits. As the owners of Edmonton Family Medical Centre, we wanted to personally reach out to you today to address some recent developments regarding Medicare changes that may impact your access to quality General Practice care. It is crucial to us that you receive accurate information from a trusted source and we want to ensure that your medical care is not adversely affected.
There have been reports circulating that the Government has tripled payments for General Practitioners. We want to clarify that this information is not entirely accurate.
Whilst some modest increases in certain bulk billing incentives have been announced (limited to very specific groups of the population), there is still a lack of detail on how this will work and who will benefit directly. It is essential to be aware of misinformation and stay updated on the facts. The proposals are not due to come into effect until November at the earliest.
At Edmonton Family Medical Centre, our commitment to providing you with the highest quality care remains unwavering. We want to assure you that we are closely monitoring the Medicare changes announced in the May 2023 Federal Budget. Our goal is to keep you well-informed about any updates and ensure that you can continue to access exceptional General Practice services when you need them.
To stay connected and receive the latest information, we encourage you to remain engaged with our communication channels. This includes following our social media accounts, and regularly visiting our Practice website. By doing so, you will be at the forefront of any developments, ensuring that you receive timely updates straight from the source.
Our primary objective is to ensure that you and your loved ones can continue to receive the high-quality General Practice care you deserve. We will endeavour to serve as a source of trusted information, providing you with clarity amidst the confusion surrounding these Medicare changes. We will keep you informed every step of the way.
In the coming weeks and months, we anticipate further details on how the changes will be implemented and how they will affect patients like yourself. Our team will translate this information into clear and concise updates, specifically tailored to your needs. We understand the importance of transparency and will ensure that you have a complete understanding of how these changes may impact your medical care.
To summarise, your continued engagement with our communication channels is vital. By staying connected, you will receive accurate and timely information that will enable you to make informed decisions about your healthcare. Together, we can navigate these Medicare changes and ensure that you maintain uninterrupted access to the exceptional General Practice care you rely on.
Thank you for your trust and ongoing support. As more details are revealed by the government, we will share them with you, and we will be in a better position to answer the questions you will undoubtedly have.
Warm regards,
Mrs Kerry and Dr Anthony Kresevic
Business owners
Edmonton Family Medical Centre
P.S. Don't forget to follow us on social media and visit our Practice website to stay informed about the latest updates and developments. Your active engagement ensures that you receive accurate and reliable information directly from us.