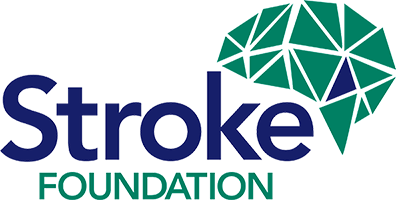 We can all be F.A.S.T. Heroes!
This National Stroke Week (Aug 31-Sept 6) Stroke Foundation is urging Australians from all walks of life to become the next generation of F.A.S.T. Heroes.
A F.A.S.T. hero is anyone who can help save a life simply by knowing how to recognise the F.A.S.T. (Face. Arms. Speech and Time) signs of stroke.
When a stroke happens, brain cells start dying at a frightening rate of up to 1.9 million per minute, but medical treatments can stop this damage.
The message is simple – Time is brain. The faster you can be treated after stroke, the more chance you have of making a full recovery.
About the Stroke Foundation
The Stroke Foundation is a national charity that partners with the community to prevent, treat and beat stroke. We stand alongside stroke survivors and their families, healthcare professionals and researchers. We build community awareness and foster new thinking and innovative treatments. We support survivors on their journey to live the best possible life after stroke. We are the voice of stroke in Australia and we work to:
Raise awareness of the risk factors, signs of stroke and promote healthy lifestyles.
Improve treatment for stroke to save lives and reduce disability.
Improve life after stroke for survivors.
Encourage and facilitate stroke research.
Advocate for initiatives to prevent, treat and beat stroke.
Raise funds from the community, corporate sector and government to continue our mission.
To find out more about this foundation, click here: https://strokefoundation.org.au/
To go to the Stroke Foundation Facebook Page, click here: https://www.facebook.com/strokefoundation
Think you're having a stroke? Call 000