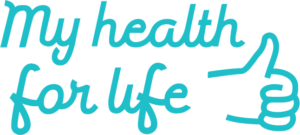 My health for life is a Queensland integrated risk assessment and behaviour modification program that aims to assist participants to reduce their risk of developing chronic conditions such as type 2 diabetes, heart disease and stroke. Based in the community and delivered by local healthcare practitioners, this initiative will identify those at high risk of developing chronic conditions and offer them a tailored, but flexible, healthy lifestyle program.
For further information, visit www.myhealthforlife.com.au or phone 13 RISK (7475)
There are a number of upcoming My health for life programs throughout September in the NQ region.
Upcoming programs Cairns
Provider: Mountain View Medical Centre (Westcourt)
Start date: Friday 27 September 2019
Time: 9am–11am
View upcoming programs across Cairns, Townsville, and Mackay.